Joey Maltese is an American singer, songwriter and multi-instrumentalist. 

He has recorded for several indie labels including Shrapnel Records, CD Singles, Mara Records and Diamond Sutra Records. 
Previous Joey Maltese musical projects have received write-ups in Billboard, Variety, Guitar Player Magazine, College Music Journal, Under The Radar Magazine, The Big Takeover Magazine, The Village Voice and The Philadelphia Inquirer.
His latest album is Equator Beach Gig. A collection of indie rock songs overlaid with a hint of traditional '70s "glam rock". The first single from the album is Worker Bee Morning. The song is about the looming environmental crisis. The lyrics are an attempt to alert those who have been unconcerned up until now.
NEW ALBUM: 
"Maltese knocks out another winner" - The Big Takeover Magazine 2023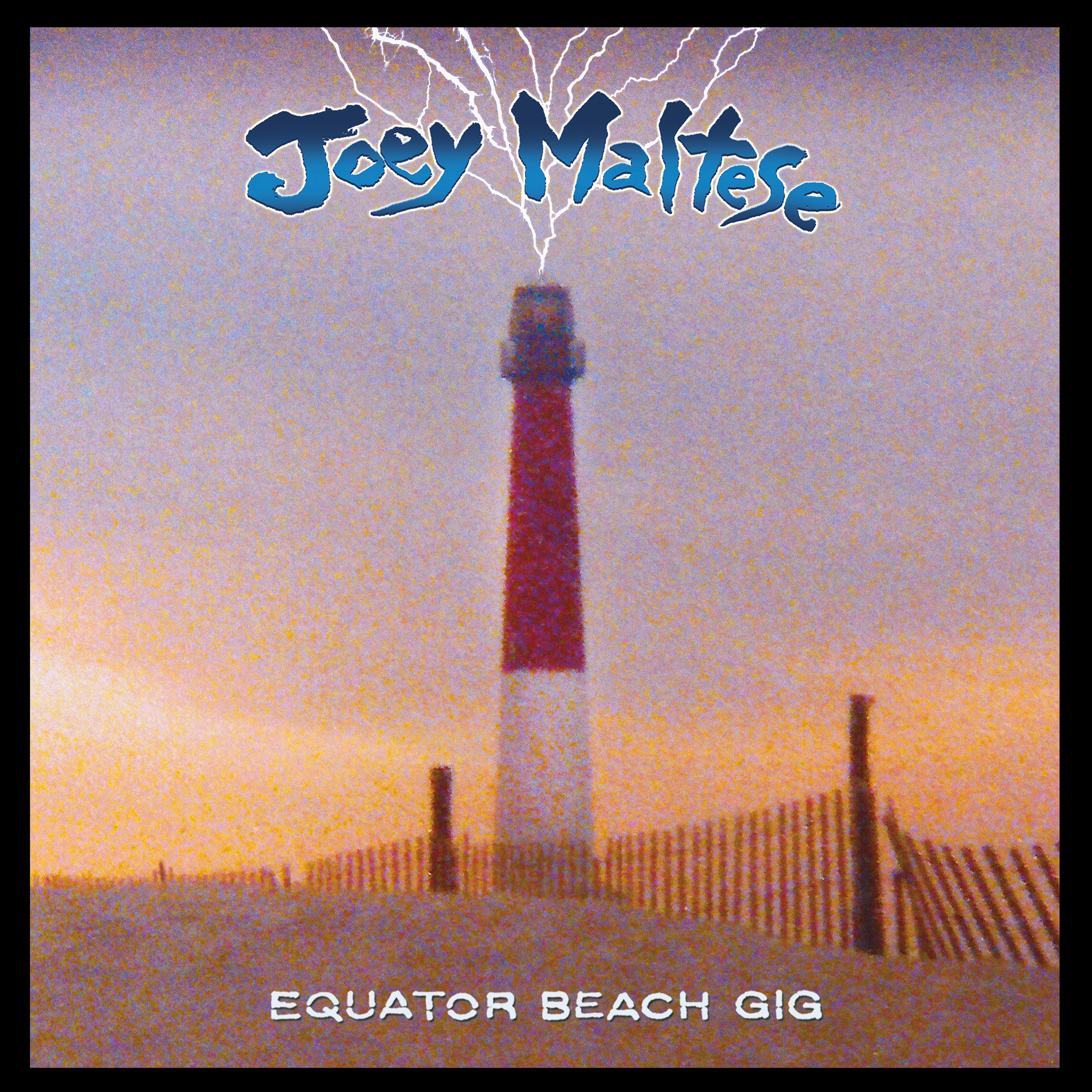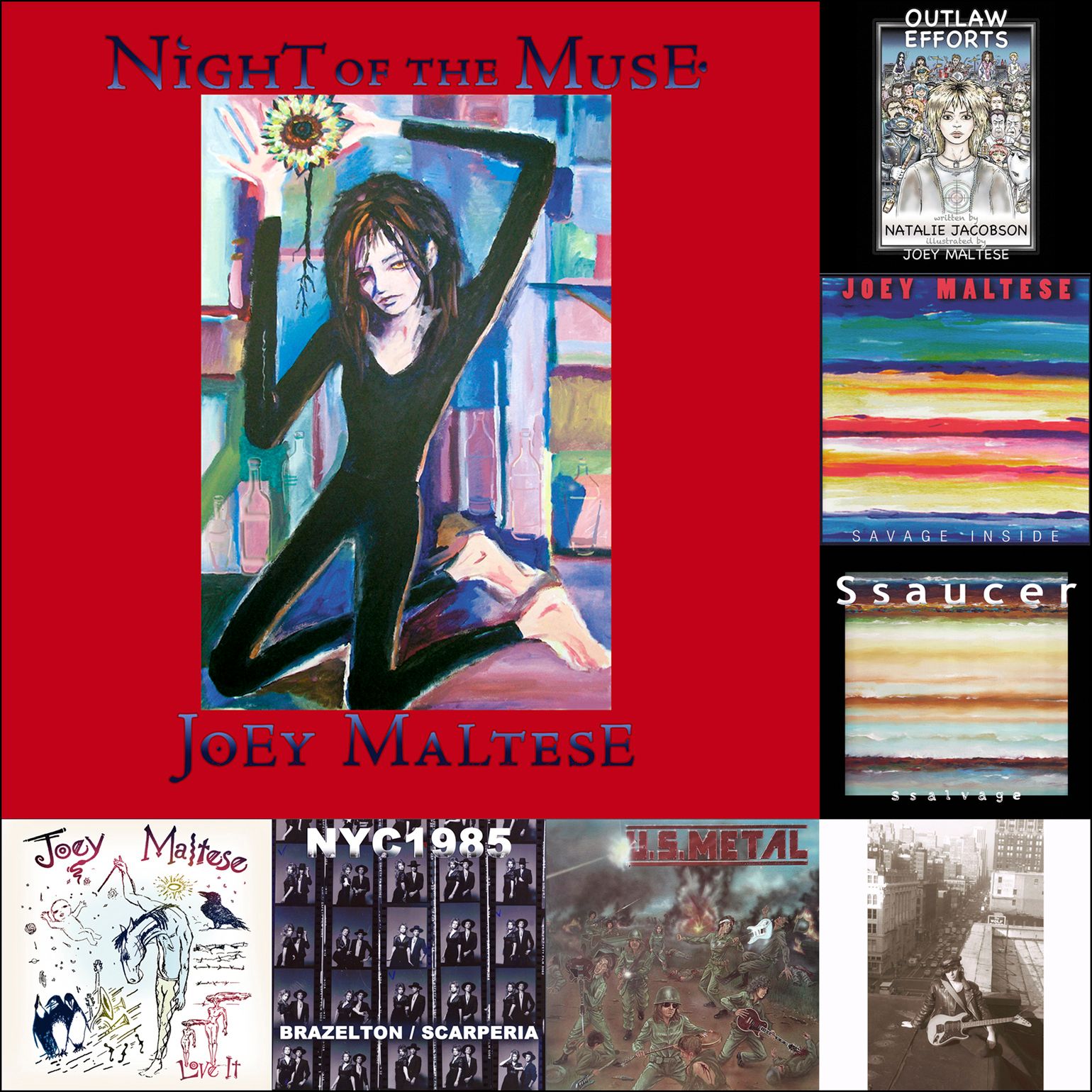 Night of the Muse
REVIEWS 
"Night of the Muse": JOEY MALTESE. 17 songs by NYC-based multi-instrumentalist and songwriter influenced by '70s glitter rock. - Sing Out! Magazine
JOEY MALTESE – Night of the Muse - Offering up 17 tracks worth of dense and sprawling, yet tasty, involving, and often melodic rock, New York City-based singer/songwriter Joey Maltese totally hits it out of the ballpark with this extremely dynamic and ambitious album. Maltese's rather raspy, but lively vocals and sharp, thoughtful, and intelligent songwriting make for a formidable double act. Amazingly, Maltese also plays quite well all the instruments on this album which range from neatly riffin'n'wailin' guitars to finely percolating basslines to all kinds of nifty and energetic percussion. The songs alternate between straight-up rousing rockers (the supremely hard-charging "Ain't Gonna Be Easy," the funky-bumpin' "Glass Wall") and more low-key and thoughtful numbers (the beautifully gentle and lulling "Fly Away Ravin," the gorgeous piano-driven ballad "Mind Love").  A marvelously eclectic and impressive winner. - Joe Wawrzyniak, JerseyBeat.com 
JOEY MALTESE, "Night of the Muse" (Diamond Sutra) - Former Toyz Frontman Joey Maltese is a fixture on the New York City music scene and his ambitious "Night of the Muse" full-length showcases his guitar wizardry and '70s-inspired songwriting. With a whopping 17 tracks clocking in at almost an hour, "Night of the Muse" is a tad over-stuffed, but if you're patient, there's a heck of a lot to like. Among the many highlights are glam rock-leaning opener "Barmaids Away," proggy gem "Echoes of October," "Hello Tatiana," "Grace This House," "Mind Love" and "Sugar Pox."...You'll get a kick out of "Night of the Muse."
(Jeffrey Sisk), IN TUNE - The Daily News, McKeesport, Pa 
joey maltese  
night of the muse  (Diamond Sutra)
Singer/guitarist Maltese has knocked around New York for quite a while with the bands Kitty, Ssaucer, and Toyz. Night is an ambitious amalgam of carefully crafted singer/songwriter pop and '70s glitter rock. Ballsy rock riffs...heart-on-sleeve emotions. True, the production gives the songs an '80s sheen, especially on the guitar tones. But cuts such as "Echoes of October," "Ain't Gonna Be Easy," and the snotty "Barmaids Away" (a perfect lead track, drawing you in immediately) are strong enough to hold up anyway. Pair Maltese with a good producer and a budget and he'll hit the heights for which he's aiming even more.
- (Michael Toland - THE BIG TAKEOVER Magazine)
NIGHT OF THE MUSE: "Goes down like fire-water glam with a chaser of prog---inspiriting stuff!"  - Adam Potkay, author of THE STORY OF JOY - (Cambridge University Press)
Woolie Parade Music  BMI / DIAMOND SUTRA RECORDS Music and art © Maltese (aka Scarperia)